Customer Centricity, Culture, and Corporate Strategy: A Q&A with Navigate Partner Melissa Dimitri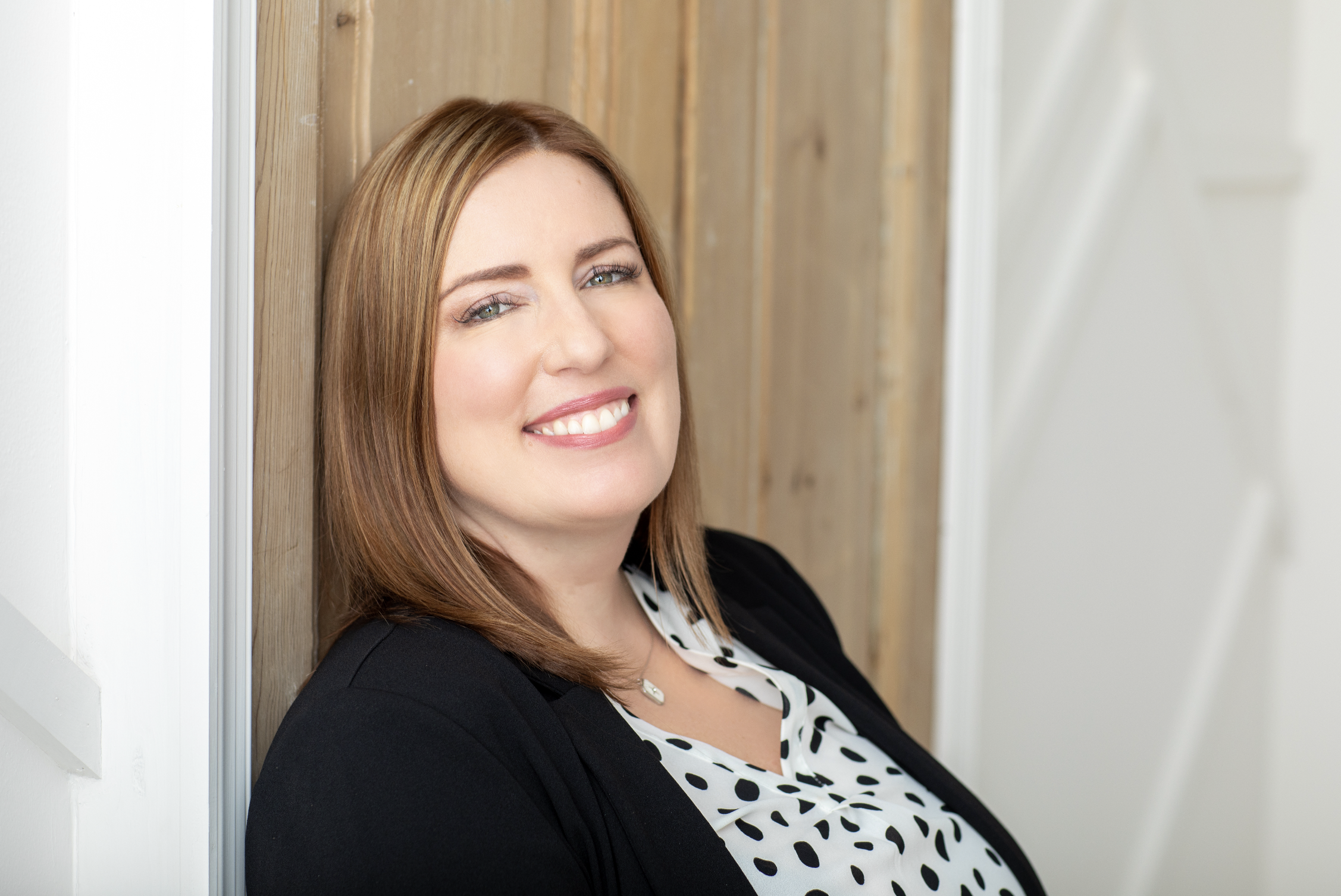 When it comes to the customer experience (CX) or culture—or any far-reaching business focus or program, for that matter—organizations often grapple with the same issue. Navigate's newest partner, Melissa Dimitri, has spent the better part of her career identifying, researching, and remedying this issue, which she describes as "the perception vs. reality gap." While many companies believe their values align perfectly with their customers', or their leaders always see eye-to-eye with their employees, there's often an underlying disconnect between the two that holds businesses back.
We sat down with Melissa to explore why this challenge plagues so many organizations and what they can do to close the gap.
"The customer experience has changed"—true but cliche. What's your perspective on the current state of CX?
Right now, it's less about identifying the target customer experience—the "what" when it comes to creating a differentiated CX—and far more about the "how." When I speak to most leaders, they all know that customer experience is important. They probably have any number of CX initiatives that are currently in flight. And yet when you look at the data, there is still a huge customer experience gap. A recent study by Bain indicated that 80% of organizations believe they are providing a superior customer experience, but just 8% of their customers shared that opinion. When you talk to executives, they say, "Yep, we're focused on customer experience. We're doing all the right things and it's getting better." But when you talk to customers, they will tell you a very different story. They continue to be frustrated and overall feel like there's a lot of room for improvement. We call it the perception vs. reality gap, and it's where I continue to see companies struggle. 
Another common stumbling block to CX success is when organizations approach it in fits and starts—maybe they send out a periodic survey or look at NPS scores intermittently, but that can't be the sole listening tool when it comes to assessing the customer experience. I've spent a lot of time coaching organizations on true listening and what that means. If you think about your personal relationships, they're not built on monthly emails or random outreach, right? There's a constant dialogue happening in which you're checking in, communicating, circling back. By establishing sustainable and continuous "listening posts," organizations can get input from customers, send messages into the marketplace, and have it truly be an ongoing dialogue. 
One way to get to the core of this is to ask a deceptively simple question: "Who in our organization owns the customer experience?" More often than not, it's some combination of marketing, sales, customer support, or customer success. Others may claim the CEO leads CX, but the problem with that is they're usually not very close to the customer—not in most large organizations, anyway. And so part of the problem is that when nobody owns it, there are going to be gaps, because nobody's ultimately overseeing that end-to-end journey. And no one's actually being measured on the overall quality of that end-to-end journey.
In addition to CX, a good portion of your expertise lies in culture design and transformation. So, to piggyback on that deceptively easy question you just posed—who should own the culture inside an organization? 
Again, culture is one of those things that people will say everyone "owns," but I'd argue the CEO should own culture. It should be a CEO initiative; otherwise, it is destined to be less impactful or just flat out fail, because it needs to be a strategy—tied to organizational values and modeled by leadership. Take, for example, the idea of promoting a more customer-centric culture. It's not enough to stand up a transformation office and launch a bunch of new initiatives focused on CX process improvement.  Leaders need to articulate the customer-centric strategy, tie it back to organizational values, and help employees understand the role they play in delivering the targeted CX. They need to be incented, empowered, and measured to deliver CX outcomes. You can have the fanciest tools and the best processes and the most amazing user interfaces—but if your frontline employees aren't living and breathing a customer-centric culture, your CX strategy is going to fail because employees are ultimately the ones who touch the customer; they are the mechanism to deliver the differentiated experience to the customer. 
Do you see that there's frequently a disconnect between what the CEO might see as the vision for culture and what frontline employees are actually living and breathing?
Yeah, in fact, I'd say that's the norm. I was part of research at Grant Thornton conducted with Oxford Economics focused on what truly drives culture, and the results were pretty stark. Many executives tend to lean towards tangible perquisites as a driver of strong culture — titles, raises, attractive office spaces, and visible perks like fancy coffee bars and foosball tables. But when you talk to employees, the real drivers of culture are things far less tangible: trust, transparency, feeling a sense of belonging, feeling like you're part of an overall mission and purpose of the organization. So, there's absolutely a gap there. When we conducted culture diagnostic surveys for our clients, nine times out of ten there was a gap in perceptions between what leadership thought the culture health was vs. how employees felt on the ground.
This may be a loaded question, but how do you remedy that disconnect?
Part of it is awareness because I think a lot of executives might be disconnected from the culture reality. The data speaks for itself—our research at Grant Thornton indicated as much as a 30-percentage point gap between executive perceptions of employee engagement vs. actual employee engagement. It's not uncommon for organizations to be misaligned internally on culture—they get hung up on what the employee satisfaction score is and what's driving it—but when you perform a deep-dive culture diagnostic survey and start asking very specific questions about every single component of the employee experience journey, that data speaks volumes. It points directly to the reality of where culture is out of alignment. 
There are a number of interventions to resolve misalignment; a lot of them involve looking at the actual drivers of culture: leadership modeling and communications, employee-facing policies and processes, the written and unwritten "ways of working," etc. And then it's methodically exploring the end-to-end employee experience journey from initial awareness all the way through transition, to evaluate how your culture "shows up." It's very similar to how you would curate a stronger customer experience. You start by identifying pain points in the journey and then explore ways to resolve those moments of friction or dissonance. 
Looking ahead, what are you excited about accomplishing in your new role as Partner at Navigate—any big picture plans you're itching to tackle? 
Yes, so many! I think of it almost like a rocket ship where you've got engine one and engine two. Engine one for me is to try and immediately plug into all the great stuff that's already going on. It's clear that Navigate has some really strong relationships with key decision-makers at blue-chip companies and I think it's going to be exciting to explore how we can amplify some of that work and lean into the realm of customer and brand strategy. For any transformative initiative that we're helping to execute, I think we can also help with the strategy design as well. To that end, I want to focus on thought partnership. If we're assisting with program management, let's not stop at that. Let's understand the market, industry, and company drivers for the transformation. Let's understand management's key assumptions and challenge those that don't align with market truths and/or our past experiences. Anyone can sit there and set up a transformation office, but a true advisor will tap the C-suite on the shoulder and say, "Look, right now you're not set up for success, you need to focus on X, Y, and Z." That's what I think of when I think of "engine one." 
Engine two is going to be about expanding into new territory that might have historically been outside of Navigate's core. I look forward to building out all the capabilities that underpin a fully realized customer and brand strategy practice. In addition to program management, strategy realization, and change management, I want to pivot into the areas of strategy design, executive visioning, market and competitive assessments, and transformation blueprinting. Let's do the voice of the customer sensing, customer segmentation and persona design, customer success program development. Let's do marketing technology stack assessments and omnichannel engagement strategy. Let's talk about what it means to have a modern Agile marketing organization and what that could look like for our clients. 
From what I've seen so far at Navigate, it's clear that there's raw enthusiasm and a genuine desire to learn and grow here that I think will be the fuel to take this group to the next level. I'm so excited to be along for the ride!