Reinventing Healthcare Delivery: Q&A with AmerisourceBergen's Gina Clark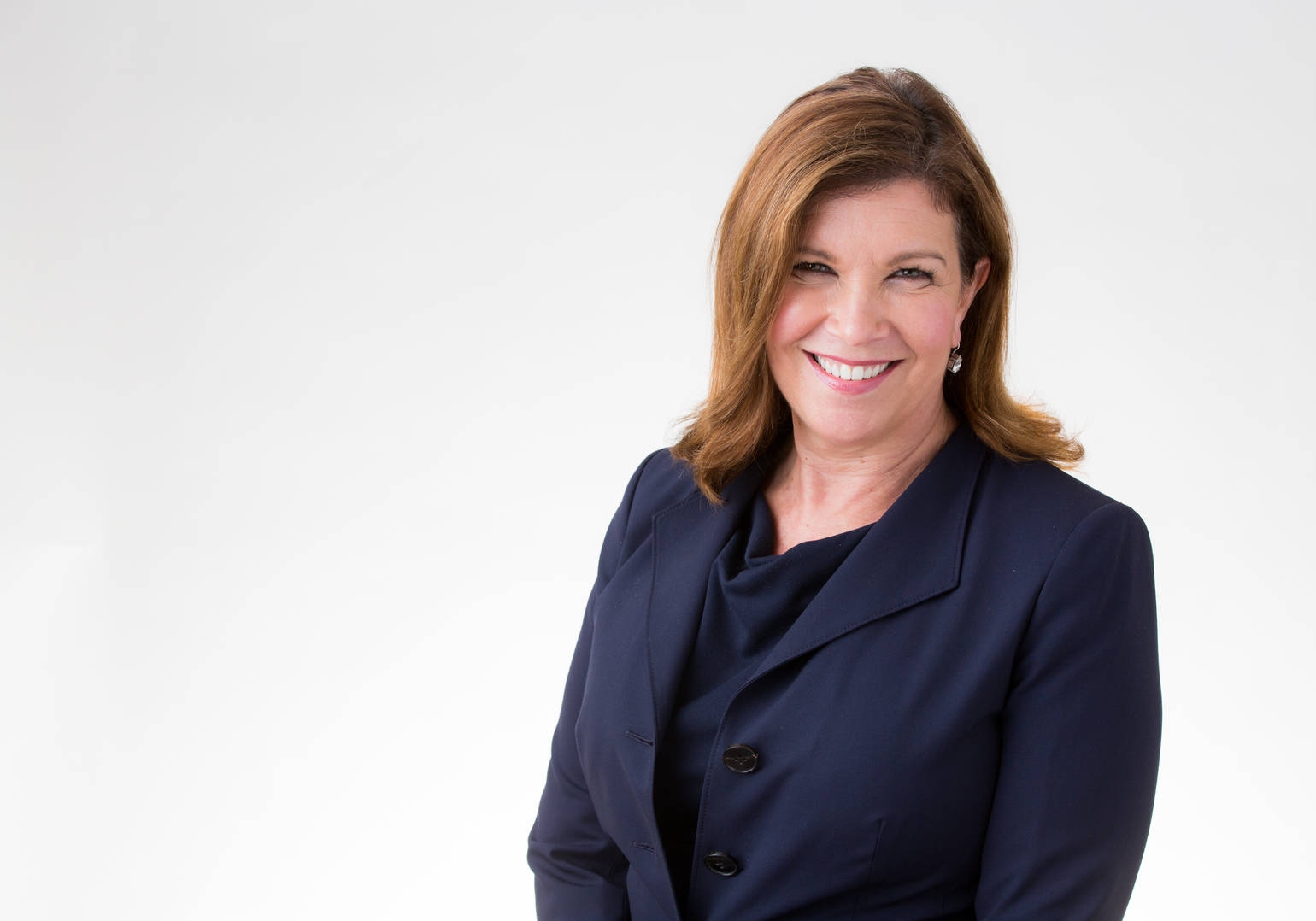 In the complex world of healthcare, access is critical. Access not only to care when it's needed, but to preventive measures and medicine. Access to lower costs, whether it be through generic drugs or other alternatives. Access to experts who facilitate better patient outcomes and overall community health.
The issue of access has been a chief passion and priority for Gina Clark, Executive Vice President and Chief Communications & Administration Officer of AmerisourceBergen, who has spent the better part of her career seeking ways to improve access to healthcare "whatever, whenever, and wherever it's delivered." We sat down with Gina to explore this and other topics, from the ever-evolving healthcare delivery landscape to the executive team's partnership with Navigate, and everything in between.
What energizes you about the work you're doing at AmerisourceBergen? Have those areas of passion been a constant across your career?  
I've been in healthcare for over 35 years. I won't go all the way back to the beginning, but early on I switched from the clinical side—specifically, clinical social work—to the business end of the equation. Healthcare delivery continued to matter deeply to me even as I navigated transitions and different roles, which have spanned everything from marketing and public relations to negotiating contracts.
I'm in my seventeenth year at AmerisourceBergen, and what brought me here was really two things. First, I wanted to remain in healthcare. I'm such an advocate for Steve Collis, both personally and professionally, and his vision around accessibility to healthcare is inspiring. It made me think: Maybe this is where I can make a real difference in the healthcare system I've spent so long working in. We continue to look for ways to take the core supply chain and distribution function, surround it with all of these services that make it more meaningful, and grow our now-global pharmaceutical services business. And our entire goal is focused on access to healthcare. Not just in pharmacies and physicians' offices but in healthcare systems and nursing homes; not just in the U.S. but now, with the acquisition of Alliance Healthcare, around the globe.
Four years ago, we adopted a purpose statement that articulates our responsibility to create healthier futures. How widely and readily this statement was accepted tells me there is such a hunger for people to believe they're really effecting change. It gives me confidence that the organization will move forward and overcome the obstacles that impede both its success and access to care.
Speaking of purpose, how do you ensure that AmerisourceBergen's purpose and mission remain central to its approach?
What really keeps that purpose alive are the team members—our employees. They own it, they grab it, they push. They remind us all the time that that's why they come to work. The people we are attracting, recruiting, and retaining are shockingly good at what they do, and they care deeply. When the war started in Ukraine, AmerisourceBergen as an organization was working with manufacturers and doing everything it could to get much-needed supplies overseas. At the same time, we had employees banding together to coordinate shipments of supplies and donations. Employee efforts grew so large that we had to create a task force to manage them, with gifts to Ukraine numbering in the thousands.
It also doesn't hurt to have a strong leader at the top of your organization. In many ways, Steve Collis is a classic CEO; but in many other ways, he is not. He talks freely about his own personal commitment to things and he does it in a conversational way, not in a lecturing way. It makes it clear to everyone that this culture we built is not just an avenue for doing more business, it's a culture that reflects how we work and live.
"Giving back" is hard to do for busy executives, but you've made that part of your career and work with the AmerisourceBergen Foundation and other organizations. Could you tell us a little more about these efforts?
Prior to the foundation, AmerisourceBergen did a lot of philanthropic work, but it was getting difficult to keep track of where we were making an impact. So, the decision was made to stand up a foundation.
I got involved fairly early on, and the first thing I did was tap Susan Lorenz-Fisher to be our program officer. We started meeting with other successful corporate foundations and trying to handpick the ones that we thought had actually figured it out—they might have had their early stumbles, too, but they figured it out. It took months, but we wanted to do it right.
After this research, we put together a proposal for building a foundation, which included creating three pillars the foundation would focus on. They've shifted a bit since the foundation's start, but the first pillar that we remain true to is our focus on the local community. In fact, our very first sponsee was Project HOME, a Kensington-based organization designed to empower adults, children, and families to break the cycle of homelessness and poverty. We've since partnered with many other organizations, including a large one called Partners in Health Care, which we worked with to build a drug distribution center in Haiti. We're also committed to resolving issues around disparities in healthcare, which affect nearly every group from underserved, diverse populations to the LGBTQ+ community.
No matter the issue, the AmerisourceBergen Foundation supports the purpose of the corporation that originally stood it up and funded it. And that's hard to do—to keep a foundation and the corporation in sync with each other. But as long as I'm around that will be a huge focus.
Switching gears a bit: Can you talk about the work AmerisourceBergen has accomplished with Navigate? When do you look to Navigate for help and what impact has Navigate had on the business?
Navigate has been involved in a wide array of projects. Some are about growth, some are about culture—HR, strategy development, you name it. Navigate has hands in all of these things, and has been tapped to work across many parts of the organization.
I've been partnering with consulting firms, with the big guys and with smaller boutique firms, throughout my career, and you don't know what the best experience is until you've had the worst. In my experience, I find Navigate to be very honest, which is important because authenticity matters greatly to me. It matters greatly to Steve Collis and other leaders, too. Navigate's team members are very authentic in their conversations and what they can do—their passion for our passion and purpose is right up there with the leaders of the AmerisourceBergen team.
Implementation is often the most difficult step in the problem-solving process. How does Navigate approach execution and why does it tend to produce results?
Navigate is always present—there's an ongoing check-in process at play. Other consultants may engage in a lot of visible work in the beginning before disappearing into a small room or separate building where you won't hear from them very often. Navigate, on the other hand, keeps us informed and tells a story of how an engagement is progressing. This helps bridge the gap between strategy and execution. The strategy is sort of like the beginning of the story, but as you go, there are going to be different storylines that get woven together, and Navigate keeps track of these intertwining threads and actually stays in conversation with us. That way, the strategy doesn't get dropped in a file somewhere; it stays front and center.
Change has become a constant—for AmerisourceBergen and virtually every organization in business today. How has Navigate helped AmerisourceBergen to drive change and overcome the obstacles that come with it?
Navigate's ability to drive change is actually embedded in their help in overcoming the obstacles—let me try to explain that. Our team members really do look to our leadership to drive change and then it filters down to the organization and everybody drives it at their level. One of the things that Navigate constantly reminds us to do is communicate change so it filters down, but to bring it back up again, because there has to be a circle of communication about change and the reason behind it.
The Navigate team is also adept at understanding what the goals of change are and how they affect the whole company. With a company as big and broad as AmerisourceBergen, it can be easy to overlook certain areas. Navigate is able to take a bird's eye view and drive change that works across the organization.
Look, we're a Fortune 10 company… It's pretty impressive that a smaller firm like Navigate is involved across so many areas of the business. It tells you something about our trust in the professionalism, commitment, and delivery of the Navigate team. It's why we keep coming back.