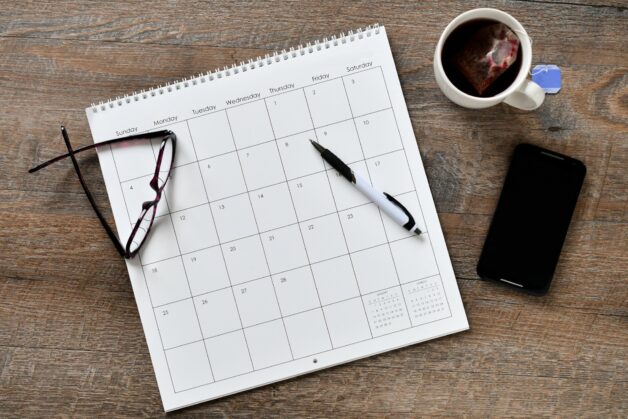 How is it October already? I used to think time flying was a function of fun being had but, apparently, the whirlwind that is 2020 has managed to produce a similar effect! Not that it hasn't been any fun, but there are more colorful words I might use first to describe this enormously hard-to-believe year. As we close out month seven of our new reality, it feels like a good time to reflect on where we've come and what the future has in store.
It's hard to believe that a mere eight months ago, I'd never even heard of Zoom, didn't own a single face mask, and might have guessed that the term "social distancing" was part of a joke from my youngest son about cringey "close talkers."
When we passed the 6-month mark of COVID-19 a few weeks back, I paused to reflect on how far we've come. How much – and how little – has changed since those early days of uncertainty, the gratitude I feel to be where I find myself as a leader of Navigate today, and what the future looks like for us as a company and in the way we serve our clients long term.
So here's our truth, plain and simple. Our long-term business plan isn't based on what everyone else in the consulting space is doing or what's "trending". It's about understanding our what our clients need now, what they're likely to be grappling with over the coming years, and assessing where we can have the most impact. In 2019, as part of our ongoing strategic planning process, we took time out to reflect on our growth to date, and the space we occupy in the market. We came to a clear point of view:
Defining strategies has always been at the heart of what we do, but implementation is – in our opinion – the hardest part. It's also where we are at our best.
We are hard-wired for two things: working shoulder-to-shoulder with our clients, and delivering measurable, sustainable business improvement. These have become – in effect – our rules of engagement.
We believe that sustainable improvement for any large company comes not from grand strategies or fancy new technology platforms. It comes from fundamentally changing the way people work together.
These elements have driven our best client successes, and underpin our long-term vision. In a year when many consulting firms will deliver flat or declining revenue, we're on target to deliver substantial growth. I'm pretty sure that means we are doing at least a few things right!
Good humor aside, we are all preparing for a future that's different from the one we expected, our clients included. That said, we believe our business is well-positioned for this future because the ability to change the way people work together – and to successfully implement strategies that drive real business improvement – is more important than ever.
As I look toward 2021, I hope that fun takes a more central role in the passage of time than it has recently. But I know more certainly than I ever have (after seven+ months of hard evidence) that the future is bright, and that's a credit to the adaptability and resilience we have all developed this past year.