The 2020 Silver Lining: Leaders Stepped Up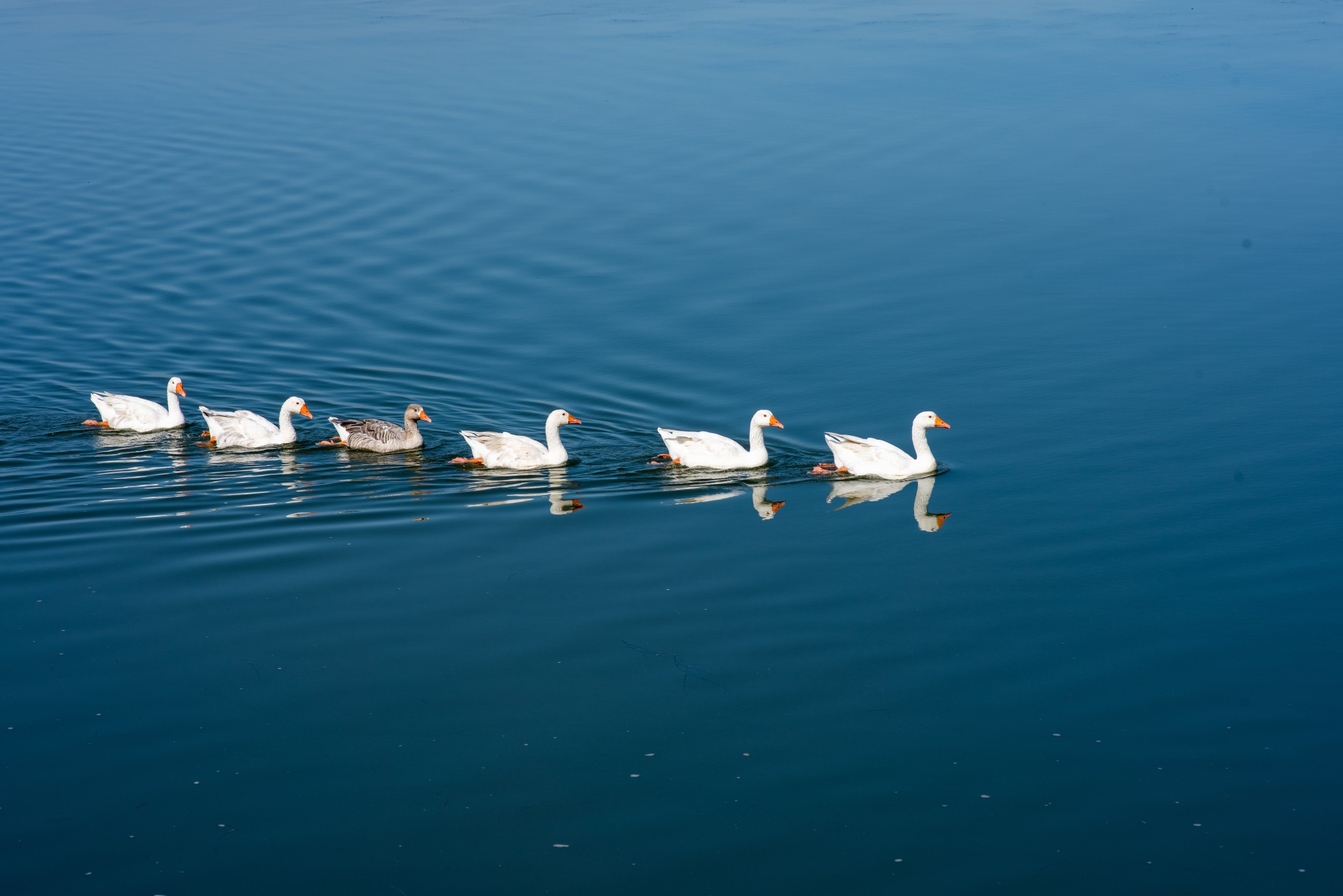 Let's not sugarcoat it: 2020 has been—how should we put it?—less than ideal. But at this stage in the game, there's no point in belaboring the negative when there are plenty of silver linings to be thankful for. The Navigate team is a pretty optimistic crowd, and we've got a special knack for seeking out the bright side, even on the darkest days.
One of the more positive developments of this past year has been the role we've seen our business leader clients play in inspiring their teams, supporting customers, and keeping their organizations on steady(ish) ground. From life sciences and higher education to utilities and manufacturing, nearly every client has been heavily impacted by the pandemic. Time and time again, we witnessed these global leaders—and their industry peers—rise to the occasion, often engaging in ways of working that they'd never explored before.
As we reflect on a truly reality-redefining year, it's important not to lose sight of the challenges these leaders overcame and the amazing accomplishments they were able to achieve as a result. We work with a wide range of executives, and while this is by no means an exhaustive list, we'd like to raise a glass and give kudos to those who went above and beyond the call of duty.
The CEO: Setting the Tone and Leading the Way
CEOs don't typically work from home—they're movers and shakers who spend their days collaborating with other leaders and interfacing with clients and prospects. Many chief executive officers found themselves working from home for the first time in their careers, and they had to do it while also aligning their leadership teams, setting a clear vision, addressing the issue of racial injustice and DE&I, and inspiring hope when things felt less than hopeful. Many had to make tough decisions for the good of their organizations, and we salute their commitment to courageous leadership.
The CHRO: Giving New Meaning to "People Management"
It's not a competition, but we've got to give credit where credit is due: Human resources professionals and people managers faced some of the toughest challenges that arose in the pandemic, which often required them to step outside of their traditional roles and take on unprecedented responsibilities. These pros not only tackled the transition to remote work, but they dealt with the fallout from sick and exposed employees, established new HR policies, boosted morale and kept employees motivated, and executed talent attraction and retention strategies—all while supporting their fellow C-suite peers in crisis.
The CFO: Keeping the Boat—and Budget—Afloat
As if CFOs didn't have enough on their plate, the pandemic required them to forecast an uncertain future when answers were nowhere to be found. Their primary goal may have been to pivot and shift financial resources, but they were also tasked with navigating the CARES Act as well as a slew of other federal and local regulations. With financial pressures at an all-time high, CFOs continue to steer their organizations to safe harbor.
The CCO: Getting Products to Market
The commercial landscape has been forever changed by the events of the past year, and CCOs have been on the front lines, making critical decisions around getting products to market. They've also grappled with pulling sales teams out of the field and equipping them with tools to work in new and different ways.
The CIO: Accelerating Digital Strategies in a Virtual World
When operations went from business-as-usual to completely remote overnight, CIOs were hard at work expediting digital solutions and driving virtual collaboration. Digital strategies that were already in the works became mission critical as entire organizations and their staff moved their operations online. What's more, CIOs have been busy protecting their companies' data, securing cloud-based information, and preventing cyber breaches, which have grown increasingly common in a remote-first environment.
Business Unit/Site Leaders: Doing More with Less
In many cases, business unit leaders and site managers had to revamp their entire operations, overhauling manufacturing sites and supplying PPE to frontline workers. Supply chain breakdowns made their jobs nearly impossible as they worked 'round the clock to keep things running with limited staff and heightened on-site restrictions.
2020 will be remembered for many things: toilet paper shortages, sourdough starters, Zoom meetings and virtual lessons held in living rooms and from kitchen tables. While these brief moments in time will fade, our memories of the way leaders—the way people—stepped up to the plate and supported their teams, colleagues, and customers, will stick with us forever.