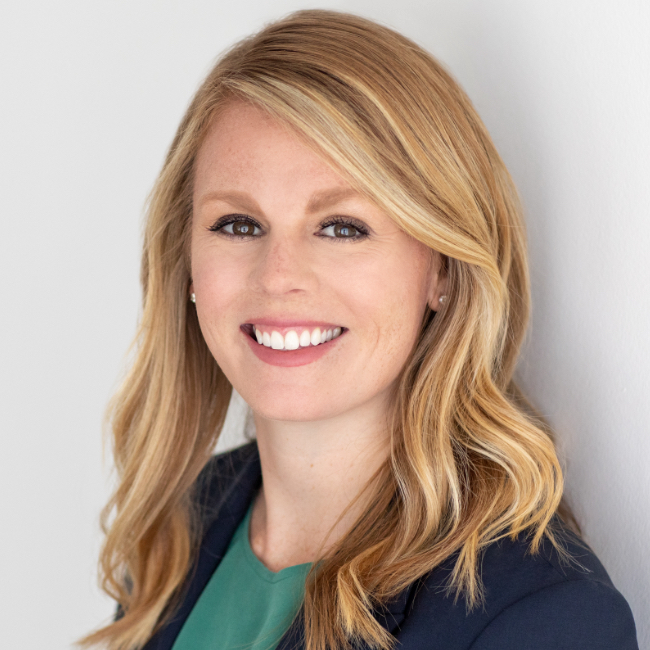 A natural empath and humanistic leader, Amber is energized by the unpredictability of each day—the challenge of new organizational problems keeps her on her toes, keeps her engaged, and keeps her creativity flowing. As an individual who derives inspiration from novel experiences, Amber believes that productive change should permeate through every layer of an organization, people and processes alike—a philosophy that guides her organizational change work at Navigate.
As a member of Navigate's leadership team, Amber is recognized as a supportive, strategic team player who encourages both colleagues and clients to achieve their best work product. Not only does Amber have a knack for seeing what people are capable of, but she also understands how to help those around her see it for themselves—sharing in their human experience, rather than dictating its direction. 
Amber is a lifelong learner by trade—forever seeking new opportunities to broaden her professional acumen. Her fast-paced days require her to wear a variety of hats and move cross-functionally, regularly shifting between internal teams and client engagements to continuously refine her consultative approach, build deeper connections, and satisfy her intellectual curiosity. 
Although Amber has spearheaded numerous high-impact change management projects, a few accomplishments stand out among the rest, including developing a Center of Excellence at a Fortune 10 organization and coaching a digital-averse group of stakeholders through a major technology rollout. She finds personal fulfillment in watching the leaders she works with learn to exercise new change capabilities on their own. 
At work, Amber hones her creativity through the art of change, but in her off-hours her ingenuity manifests in the kitchen. Coming from a large Italian family, cooking is Amber's form of meditation. When she isn't cooking, Amber is active in charitable organizations focused on homelessness and mental health advocacy.
"Either you run the day or the day runs you." - Jim Rohn
If I worked elsewhere I would
Favorite part about my job
Being exposed to different industries and helping solve deep-rooted organizational issues that ultimately result in our clients being happier and more engaged in their jobs
Who would play you in a movie about your life?
Meryl Streep – she's the best
Most adventurous experience
ATVing on the beach next to the pacific while the sun was setting
I'm on the Peloton, cooking up something fun, or spending time outside