Is Empathy Everything? How "Soft" Skills Drive Hard Results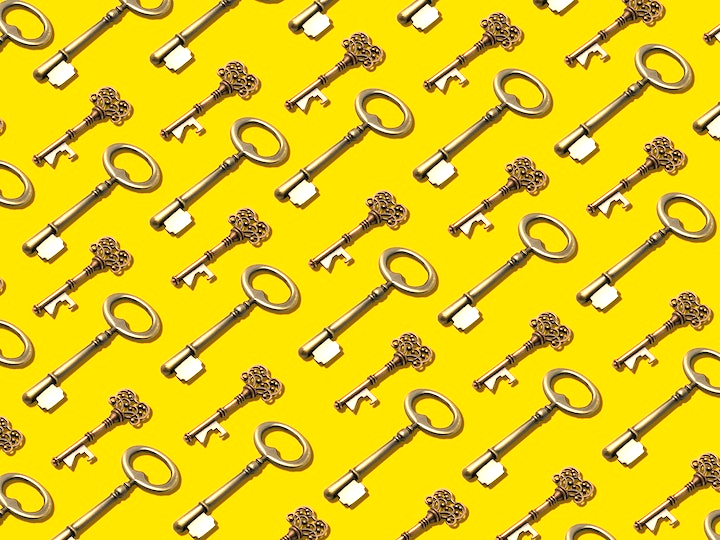 "We know what we need to do, we just need to get to work doing it."
"If we get our people in a room together, we can talk it out."
In the early days of Navigate, we fell prey to this line of thinking and doing when growing our business. And so did our clients. Lots of meaningful work was accomplished. Goals were achieved. Big projects were launched. And yet too often, they fell short.
Seeking a better way of thinking and doing, we homed in on human-centered design. Perhaps you've heard the terms design thinking, service design, or even applied design. While the distinctions between these terms matter, they also don't matter. Because ultimately, each concept serves the same purpose: to hold a fresh lens to existing knotty problems or untapped opportunities.
The common denominator? Putting people—customers, employees, patients, students, you name it—at the center and using an empathy-based, insight-driven approach to dig deep and create solutions. Solutions that can be tested and iterated to ensure they blossom when planted.
Many companies have test driven human-centered design in recent years and lots of consulting firms have begun selling it, frequently as a standalone service or solution. In some cases, the results have been impressive. And we mean really impressive: Companies that get it right outperform industry peers by as much as 228%. But for every successful attempt there is an abject failure. More often than not, most organizations land somewhere in between.
From our perspective, the secret to this sauce lies in how you put human-centered design into action, and that's where the design thinking methodology enters the picture. When it comes to the "how," we have plenty of opinions. Here are just a few:
Walk Before You Run
If you've ever conquered a marathon (5Ks count, too), you understand the importance of pacing yourself. In order to sustain momentum, you've got to take a measured approach. The same is true of implementing design thinking, or any business strategy for that matter. Before sprinting to the finish line, take stock of where you stand and what steps your organization has already taken—and which you may have missed.
Perhaps you've dabbled in a workshop or two, or explored design thinking in relation to a specific project or initiative. Maybe your organization's capabilities are more mature and you've already made significant investments in piloting a new approach. Regardless of where you stand today, we will work with you to identify your current state (we even developed a tool to help with that!) in relation to your ideal future state. By assessing your progress, you'll get a better handle on what ought to come next.
Measure Value, Inspire Adoption
Quantifying the value of design thinking is part art, part science. It's something even the most advanced, customer-centric companies grapple with—not because design thinking doesn't yield results, but because it requires you to redefine your traditional metrics of success, to not just measure performance, but to be more inclusive of impact with a holistic view of what success looks like.
To accomplish the task at hand, you must establish a structure for measurement on day one; retroactively trying to track your progress isn't going to fly. Once you can measure and demonstrate success, you've got everyone's attention—it only takes one design thinking slam dunk to make an impact that others can see for themselves. This will help open people's minds across the organization and fuel continued investment.
At Navigate, we work shoulder-to-shoulder with clients to ensure there is a common understanding of the people—both internal and external—that are at the center of the business challenge. Then and only then are we able to identify the processes and metrics that will help to refine our approach, gain buy-in, achieve early momentum, and constantly measure progress.
Change Mindsets to Change the Business
Unlike some other business initiatives, design thinking isn't an isolated concept. It's not something you can set and forget. If design thinking is going to work, it needs to be ingrained in the way your organization operates. Is a standalone workshop or series of exercises going to move the needle? Probably not. But with the right guidance, your company can cultivate a mindset shift to transform the way you approach your toughest challenges. Or as we say at Navigate: Change minds to change behaviors to change the business.
Because sometimes when you're laser-focused on a particular problem, you get tunnel vision. Not only does this impede empathy and blind you to your customers' needs, it blinds you to a better way of doing things, causing you to fall back on old tendencies. Design thinking can free your organization from this rut and compel you to seek and try out new ideas, which lead to deeper insights. This fresh perspective is what will ultimately allow you to ditch the "we just need to work it out amongst ourselves" mentality.
In the end, design thinking isn't a solution; it's a tool that allows you to identify the core issue so you can unearth the right solution. Understanding and empathizing with your customer is the foundational step. With this insight, you can brainstorm better solutions, better ways of working, and better routes to innovation.