Birds of a Feather: Lou Arace Promoted to Chief Operating Officer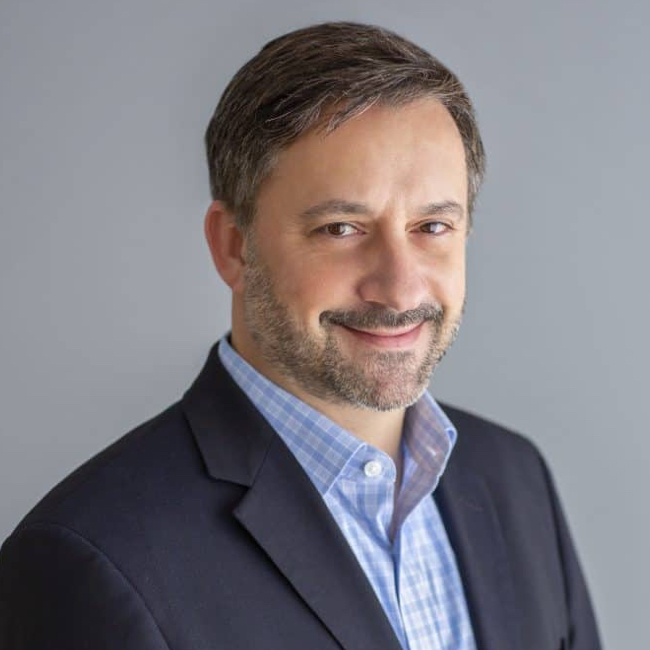 I've said it before, and I'll say it again: This year has been full of surprises, setbacks and, thankfully, some silver linings. Despite the pandemic and the chaos it's unleashed, I'm thankful for the bright spots that have shined through the darkness, and I look forward to what lies ahead—for both the firm and our clients.
Next year—or tomorrow, for that matter—is anything but certain, however, my confidence in a promising and prosperous future is due in large part to the hard work and perseverance of our team. To that end, I am pleased to announce the promotion of Lou Arace to Chief Operating Officer of Navigate.
As COO, Lou will help prepare and lead the firm through its next phase of growth, ensuring we are delivering meaningful value to our clients as our business expands. In the coming year and beyond, our focus will be to scale and grow in a sustainable way—a goal we believe will benefit the firm and our client partners alike. Lou will play a major role in ramping things up while also working with employees on their professional development and helping them achieve success in their careers. It's no small task, but Lou's track record at Navigate coupled with his previous senior executive experience have laid a solid foundation for what is to come. 
During his two-year tenure with the firm as Principal, Lou has delivered exceptional work for some of our largest clients in the areas of supply chain, operations, and leadership. His background and skill set have been especially valuable to our clients in the life sciences industry, where business transformation and supply chain optimization are crucial to profitable growth. Lou also brings a unique blend of leadership and practical knowhow to his role, which is complemented by his ability to assess business challenges and recommend innovative approaches for measurable improvement. In short, he's right-hand person material.
For those of you who have or are currently working with Lou on various supply chain initiatives, don't panic—he will continue to lead the firm's supply chain practice. After all, Lou eats, sleeps, and breathes all things supply chain in addition to leadership, and his status as practice lead will remain firmly intact.
At a time when uncertainty reigns supreme, I remain optimistic about what 2021 has in store. With dedicated team members, a steadfast leadership team, and now, a freshly-minted COO at the helm, I can confidently say that the coming year is sure to shine a little brighter for us all.